Music admirers and regular people who appreciate certain genres of music often go from simply listening to their favorite singers to becoming performers themselves. We all love to hum our favorite songs. Even if they are in a language, we don't understand. It is human nature – the desire to join the beautiful and even to create it if there is the opportunity and the skill.
But how can the average user with just a phone in his hands try to record his own hit, which, perhaps, will conquer social networks? There are many options for this, but one of the easiest is to use an application called Rapchat!
What functions the app offers
The Rapchat application is an entire recording studio right on your smartphone! The app is designed for people who either just like to sing in their free time or have plans to build a full-fledged career as a musician and will use it as a starting point for their attempts at singing. The main functions of the program are the following:
A complete mobile recording studio! The user needs to choose from a variety of ready-made tracks that can be used to record his own rap and create a hit. The sound is selected in such a way as to perfectly match the vocals, so the words will be clearly audible.
Such feature as Vocal FX helps to make various effects, for example, autofocus on certain words or sounds, creating different effects such as "radio" and many others.
There are about 1,000 different track options in the application, allowing you to record your songs with almost no restrictions. Since all background tracks are free, you don't have to pay to discover additional features of the app, which are, by the way, also very nice.
A special notebook records all of the user's attempts, so you will not lose your masterpieces and will be able to refine and improve them in the future.
The application is simple enough, so it can be used even by users without much experience.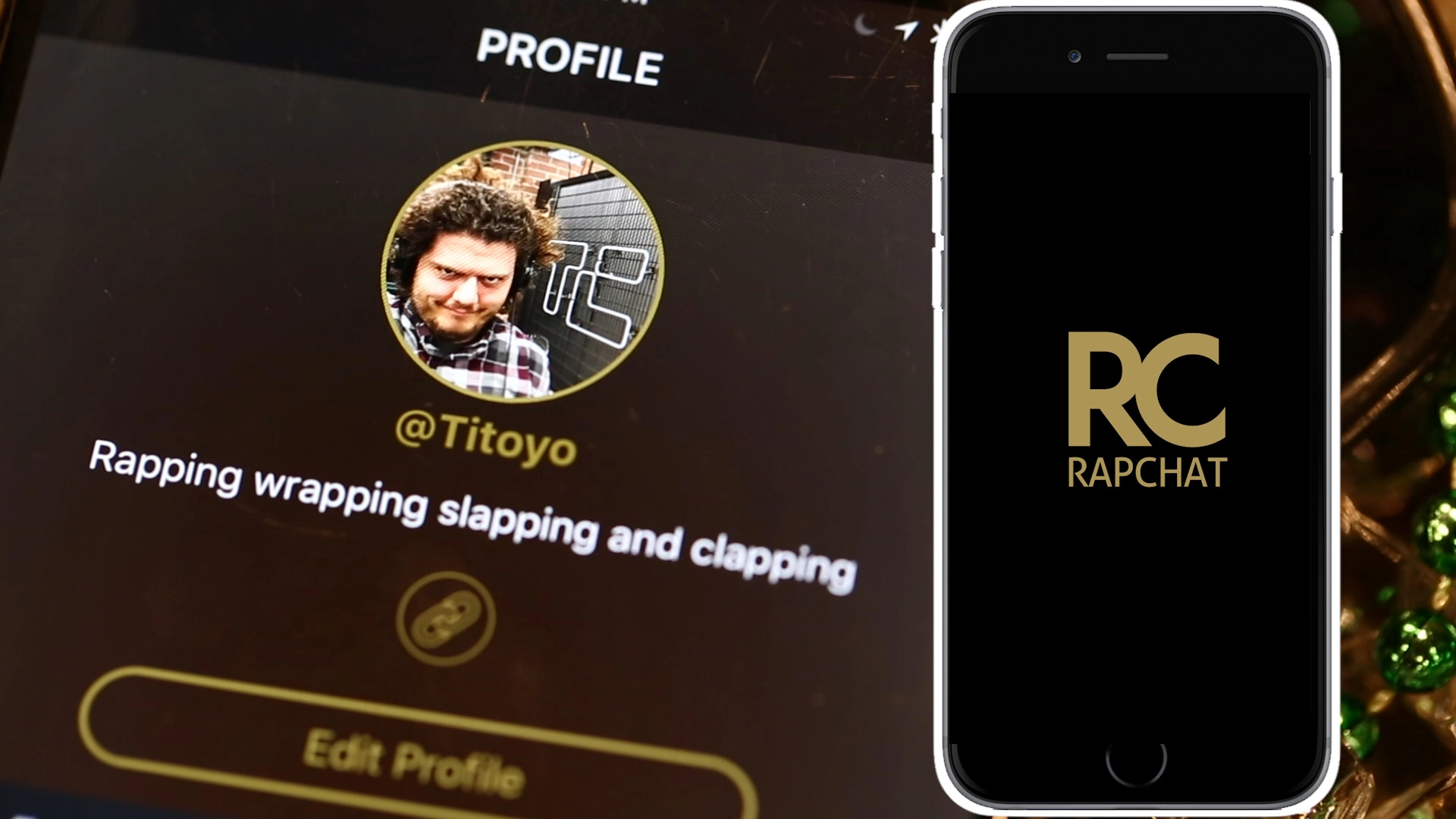 Creativity and communication in one place
The Rapchat service not only offers you to record your songs but also to participate in various competitions and compare your singing skills with other performers. In this regard, the developers have tried very hard and provided users with the following features:
Participation in contests. The administration and users themselves regularly hold interesting song contests, winning which can significantly increase your popularity, and sometimes even get some interesting prizes.
The app ranks all performers and provides charts of the leaders, as well as the top artists and the top losers. Finding yourself on the latter list is unpleasant, of course, but for many, it's a reason to start working on yourself more actively.
With the Near Me feature, you can find other performers nearby and meet real people in real life and expand your socialization. In these times of pandemics and other nuisances, when people are communicating less and less, this is a very useful feature.
Rapchat is a place for creativity, communication, and personal progress. It's hard to find an application that can offer the same opportunities to people who aspire to write music. The app offers a unique feature to match your music to the style of some famous artists.
If you dream of hearing what you'll sound like with artists like Cardi B, Eminem, Beyonce, or maybe Gucci, it's possible to check this. The app itself applies effects that allow you to sound more interesting and recognizable in popular styles. Don't hold back your creativity – launch Rapchat and make cool music that may someday become famous and popular among millions of people!